"Rabbi" "Next Generation" brand consistently trusts franchisees with continuous improvement

2010 Spring-Summer Fair for Blonde Brands Rekindled Partner's Heated Combat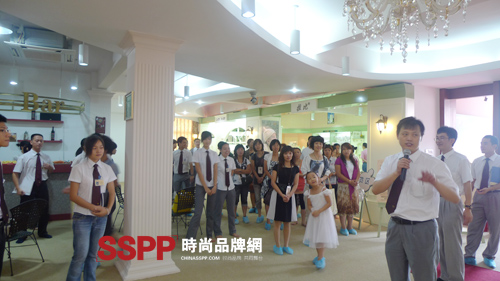 Rabbi staff explains creative ideas for franchisees

After meticulous planning and full preparation, the brand-name trade fairs for the spring and summer of 2010, such as the blonde and the next generation, will be held on August 1st in the Brand Exhibition Hall with a headquarters of more than 2,000 square meters. All franchisees across the country share the same belief in a bigger business and come in several batches. The implementation of the twice-yearly ordering system not only has a far-reaching impact in the strategic cooperation between the company and franchisees, but also has become a lever for everyone's career development, leading us to a higher peak in commercial wealth in the future.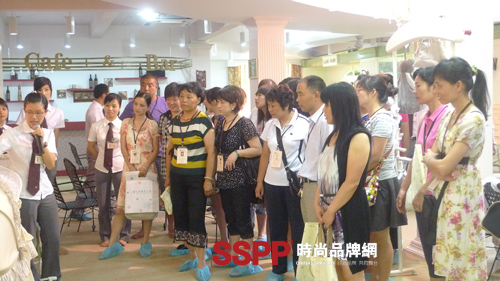 Rabbi brand staff explains the craftsmanship for franchisees across the country

In order to proceed smoothly with this trade fair, all the employees of the company were working overtime with countdowns and were thrown into a nervous and exciting battle. This time, the ordering will adopt the scenario drama reform model, which will be based on the life elements of Italy and Europe. The new order form plus the 20 years of product development and production innovation of the company will be presented to the franchisees in the country for a refined and romantic 2010. Spring Summer Fashion Festival.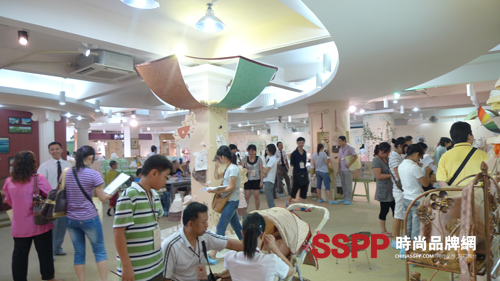 With the same belief in a bigger business, the franchisees of the "Rabby" brand and the "next generation" brand arrived in batches at the Shantou headquarters to participate in the 2010 spring/summer fair.

For the blonde who has worked hard for months and nights, there is only one purpose: to ensure that the order will be run well, so that all the franchisees and friends will experience the true meaning of the golden company "all in love" and order more. Set a good product, the new year's "waist" more quickly bulging up, smiling face more brilliant smile.

When the financial turmoil swept across the globe and the world economy was in turmoil, there were many powerful brands and industrial companies that quietly took off, turning the crisis into business opportunities and setting sail. The Blond Company is also one of the most attractive and powerful battleships flying against the wind in the commercial sea.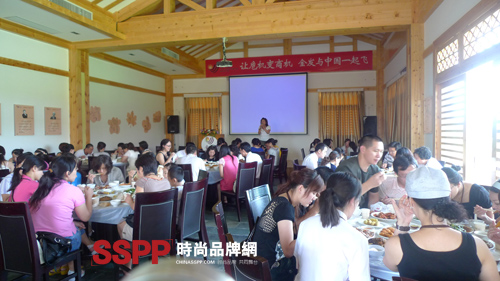 Franchisees from all over the country gather in the "Water Cube" dining at Fairy Park


In the past two years, the company has invested heavily in brand strategy and R&D innovation, and has reshaped the internal management mechanism of the company. At the same time, it has strengthened the leadership and growth role of the franchisees and allowed franchisees to truly experience The success and glory of the "same career" and "same pursuit" as the blonde brand.

"Everyday" is the principle and purpose of all employees of the company. The "Rabby" and "next generation" brands use the continuous efforts and continuous progress to reward the trust and love of the franchisees in the country. . The spring and summer fair of the blonde brand in 2010 once again ignited the heated fighting spirit of the franchisee partners throughout the country. 2010 will be a fruitful harvest year for all blonde brands. (Text / Crane Dance Hanjiang)

Membrane structures are spatial structures made out of tensioned membranes. The structural use of membranes can be divided into pneumatic structures, tensile membrane structures and cable domes. In these three kinds of structure, membranes work together with cables, columns and other construction members to find a form. Membranes are also used as non-structural cladding, as at the Beijing National Stadium where the spaces between the massive steel structural members are infilled with PTFE coated glass fiber fabric and ETFE foil.

Membrane Structure Fabric, Canopy Fabric, Exhibition Canopy Fabric

Ningbo Shuangdun Tarpaulin Trade Co.,Ltd , http://www.sdtarpaulin.com